By Gavin | February 11, 2022
I will show you how to use Quantum View Manager(QVM) on UPS.com official website.
The current information can be slightly different from the official website when you browse. This is because UPS officials are also updating their services and pages all the time.
But that's okay. It's essentially the same.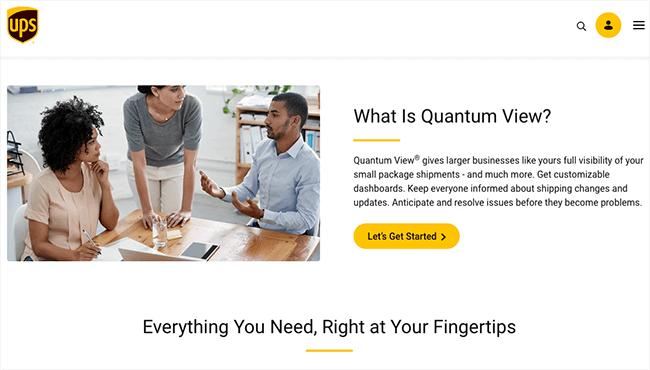 What Is UPS Quantum View Manage
UPS Quantum View Manage is a tool that consolidates your outbound, inbound and third-party shipments to a dashboard for easy access to all shipment data.
For now, you can find the link of QVM from https://www.ups.com/us/en/business-solutions/inbound-outbound-shipments/quantum-view.page
Access Quantum View Manage
Click on Tracking.

Click on Manage with Quantum View.

Click on Track with Quantum View Manage.
Access All Your Shipments At A Glance
Select Data Range.

Scroll down to view shipment details

Choose to email or download your shipment details

Click on Email or Download as CSV

Select up to 20 shipment details

Click Next

Enter up to 5 Email Address

Enter Description

Click Next
Track Your Shipment
Enter Tracking Number

Click on Search

Your Shipment Details Are Here
Send Commercial Invoices For Import Shipments
Click on import

Scroll down to view shipment details

Click on View

Choose to Download or Email your commercial invoice

Enter up to 5 Email Addresses

Enter Description

Click Send
Set An Alert For Shipment Exceptions
Click on Alerts

Select Alert Type

Click on Add New

Enter Alert Name

Customize Alerts

Enter up to 5 Email Addresses

Click Save
These are the steps that I hope will help you use the services provided by UPS.